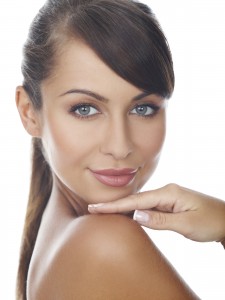 Our experienced facial plastic surgeons are well known for their rhinoplasty results and expertise. The goal of each rhinoplasty (sometimes referred to as a nose job) is to improve your facial harmony, taking into account your other unique features. By reshaping the nose, J. David Kriet, MD and Clinton D. Humphrey, MD can adjust the proportions (of the bridge, the nostrils, the tip of the nose, etc.) to provide a more aesthetic balance to the face.
While patients seeking rhinoplasty surgery for cosmetic purposes often experience a boost in self-confidence after the procedure, other patients opt for rhinoplasty surgery to address functional concerns. For patients who have difficulty breathing properly or suffer from obstructed air passages to the sinuses, rhinoplasty can restore lost function of the nose resulting from an injury (such as a nasal fracture) or a birth defect. Other patients may have received a previous unsatisfactory rhinoplasty surgery. For these patients, our facial plastic surgeons also specialize in revision rhinoplasty (otherwise known as secondary rhinoplasty) to restore lost function or address aesthetic concerns that were not resolved by the previous surgery.
Check our blog again soon for a follow-up post in which we will outline the details of the rhinoplasty procedure and recovery.

Contact Our Office
For more information about rhinoplasty, or to schedule a consultation with one of our experienced facial plastic surgeons, please contact us today.