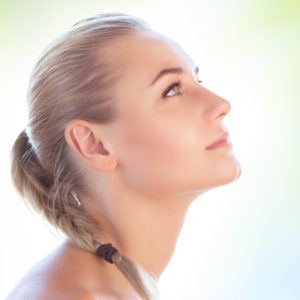 While there are a myriad of treatments that can correct common skin concerns, photorejuvenation using BroadBand Light (BBL) technology stands out as a powerful technique to improve a broad spectrum of cosmetic dermatologic conditions. Commonly known as the BBL™ photofacial, this non-invasive treatment emits high-intensity pulses of light at different wavelengths to target the deeper layers of the skin. This intense pulsed light (IPL) therapy can correct many different types of skin and sun damage, including acne, hyperpigmentation, rosacea, melasma, and many other conditions, for a vast enhancement in the tone and texture of your complexion.
With regard to the safety of BBL™ photorejuvenation, choosing a highly skilled board-certified facial plastic surgeon or qualified skincare specialist to perform your photofacial is the best way to ensure you are receiving the highest quality of care and, in turn, the most optimal results. While this FDA-approved treatment involves minor side effects—including redness, swelling, and facial flushing—that typically dissipate soon after the procedure, the BBL™ photofacial is considered an effective way to safely penetrate the different skin layers of patients who are confirmed to be good candidates.
As there are certain skin types that may not benefit from photorejuvenation, selecting an experienced practitioner to accurately evaluate your concerns and recommend the best course of treatment based on your aesthetic goals is essential. Moreover, the possibility of unwanted effects after treatment is minimized when your BBL™ photofacial is conducted by a qualified practitioner who can correctly tailor treatment to your unique skin tone, and achieve your ideal results.
To learn more about BBL™ photorejuvenation, or to schedule a consultation, please contact our practice today.