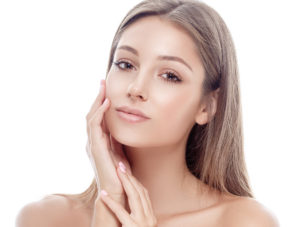 Microneedling is a skin rejuvenation treatment that uses the body's natural healing mechanisms to repair imperfect skin while regenerating new, healthy skin cells. This is achieved with the SkinPen™, a handheld device that creates thousands of tiny micro-channels in the superficial layers of the skin as it is guided over blemished facial planes. These micro-injuries can stimulate the body's inherent healing processes and foster a healthier, more radiant complexion.
Due to the minimal invasiveness of microneedling, this skin repairing technique can offer patients a relatively simple treatment to renew their facial appearance and improve years of skin damage. Depending on your concerns, microneedling can:
Stimulate natural collagen and elastin production— two properties that play a vital role in the appearance of youthful skin
Smooth fine lines and wrinkles
Even skin tone and reduce the prominence of hyperpigmentation, melasma, and acne scarring
Increase blood flow and create newer, healthier tissue
Reduce pores and improve the texture of skin
The treatment process with microneedling also takes place with patient comfort in mind, offering the benefits of:
A non-surgical procedure
Little to no downtime
Skin enhancement that can be completed in as little as 15 to 30 minutes
Most patients undergo more than one treatment session in order to address their concerns more extensively and achieve an optimal result. To learn more about how SkinPen™ Microneedling can help you refresh your complexion without the cost or commitment of major surgery, please contact our practice for more information, or to schedule a consultation.