Below, a number of our patients share their stories about how the care from the KU Facial Plastic and Reconstructive Surgery team has impacted their lives. Scroll down to read their stories.
"I haven't been able to properly breath through my nose for as long as I can remember. Dr. Kriet has changed my life. He operated on the inside of my nose which has now allowed me to breath properly. I couldn't thank Dr. Kriet and the amazing staff enough!"
– Lindsey
"Back in 2004, I met Dr. Kriet. Since then, I've had cosmetic surgery (facelift, browlift, and eyes) and many other procedures. It has been 10 years since I had the surgeries and it still looks great! Dr. Kriet is the kindest and most skilled doctor ever!!! I have also had aesthetician services, as well. My most recent procedure was skinpen performed by Miss Jennifer. She has helped in many ways by advising a skin care routine and answering many questions. She is never too busy to answer questions. She always puts me at ease. The skinpen sessions are ongoing and my skin is looking better than ever. There are other doctors who I routinely see for other procedures. Dr. Kriet"s staff is more efficient and friendly, by far. Actually, I had known Maryanne when we worked together. It was a pleasant surprise to see her working for Dr. Kriet. She is always busy helping everyone. Recently, I asked Dr. Kriet if he was planning an early retirement. He just smiled. I selfishly want him to work until I no longer need him! (when I've gone back to my maker). I wish the best of the holiday season to all of you. It is sneaking up on us! Love to all!!
– Cindi
"13 years ago I had a major infection in my sinuses that destroyed the cartilage in my nose and forced me to breathe from my mouth for 12 years. I was referred to Dr. Kriet by an ENT in Wichita, KS and went to him for a consultation. Dr. Kriet and his staff were very straightforward with me about the options for my nose, the procedure needed for each option and the effects of each option long term and short term. My family decided to have Dr. Kriet perform surgery and went in to do so in November of 2014. The surgery included removing cartilage from in between my ribs to rebuild my nasal septum. Dr. Kriet and his staff were wonderful before, during and after surgery even going so far as asking us to call him at home that first night if there were any problems. We have been through a years worth of follow-ups and him and his staff have continued to be awesome and very professional. I can finally breathe through my nose after 12 years and my nose has probably never looked better. I would and have recommended Dr. Kriet to my family and friends if they are ever in need of any reconstruction. Thank you Dr. Kriet for getting me breathing again."
– Shawn
Dr. Humphrey,
"Thank you so much for the way you handled my visit this morning. You made it clear that I face a bad situation with every hope of a successful outcome. You also made me believe that you have the skill and the experience to make it happen."
B.A. – a thankful patient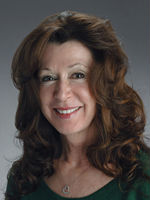 "I have been a runner for a long time, and when people ask me what kind of runner I tell them, "I am not a fast runner, or a slow runner." However, having said that, I have learned some principles of running, and one of them is to take the one mile or one telephone pole 'at a time.' Turning 50 years old was to me another flag pole, and I was going to take it just as running had taught me, this was a flag pole, a marker of a certain mile in my life. To say that I was prepared for the changes turning 50 years old had posed for me would be a moniker to the growth I was getting ready to experience.
I believed in eating right, exercising, challenging myself intellectually, keeping a spiritual check on my life and short strings on resentments. However, the change I was beginning to notice in my complexion was not easily put into any of these categories. The physiological changes were there and no one wanted to talk about them. Menopause, hormones, and all the changes associated are usually whispered at a drug counter or a make up counter. Our best scientists are trying to figure out what we can do to lessen the negative effects of this significant stage of our life.
I did not want to take commercial claims from make up counters or home distributors to leave my skin care up to chance. It is then I decided I really needed to do some research, and look for the most recent science about skin and cellular renewal. I went not only to the web to research but talked to friends about their experiences with the products they used, comparing their skin as to what they said was working for them. It was then I found through KU Medical Center, Dr. Kriet's name listed as one of the 'Otolaryngology Head & Neck Surgery' professional staff. I had a mole on my temple that had started to develop as part of the changes, as well as discolorations and even shadows on my neck from the years of running. I decided it was there I was going to start, and have the mole removed just to be sure. I made an appointment with Dr. Kriet. He analyzed the situation and listened to my concerns, as well as my curiosity as to his advice in the best treatment for facial care. He took the time to discuss all my options, as well as my fears and anxieties about any skin care and non-surgical procedures. The appointment was made for the mole to be removed and he introduced me to his staff nurse, Becky White, who assisted with the removal of the mole. The two of them were very reassuring, patient, and answered the questions I had about my care after surgery, as well as my questions about skin care. I have always been so grateful, as Becky White, found the time to call as a follow up and just ask how I was doing the next day.
During one of my follow up visits I met Dawn Swartz, 'Facial Aesthetics' and she talked to me about non-surgical skin care. It was then she explained the process of the skin care 'Obagi'. I started Obagi about 4 years ago, and I have to say, I have not been the same since. The product made sense to me, it was a scientific approach to cellular renewal, and I understood the science behind it. I also knew it would be up to me to stick with it for it to work…
Like running, I had to pace myself and the expectations I would expect from using Obagi over time. It worked!
After a couple of weeks of watching my face shed what seemed to be years of discoloration and shadows as well as lines, the evidence was returning a healthier response to my skin care. My husband teased me, and said during the first couple of weeks, I peeled my face for a past time. However, he is still smiling, but he is no longer teasing. Friends approach me and some even ask if I have had surgical procedures. I smile and say, "not yet." But the truth is, when I do, it will be with Dr. Kriet and his 'Dream Team', Becky and Dawn. They are so professional and personable, and even the front office would greet me with my first name, making me feel comfortable. When I had questions and anxieties about 'chemical peel' for the first time, or a 'laser' treatment, they listened and patiently answered each one; they have come to know me as the patient with a million questions.
They are professionals whom over the course of 4 years have become friends, and even feel like family at times. There has been a huge relationship of trust, and confidence built with a team of 'caring professionals' with Dr. Kriet and his 'Dream Team', Becky, Dawn, and the ladies who greet you at the front desk.
Friends ask, "Do you trust them, after all this is your face, no hiding there?" I smile and say back, it makes me feel a little more confident when I am out in public, at school as a non-traditional student, with my family when I advocate whole health. Yes, I trust Dr. Kriet, Becky, Dawn and all of the 'Otolaryngology Head and Neck Surgery Dept.' they are there as real people, real friends, real professionals, who CARE."
– Christine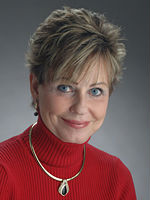 "I told my husband that all I wanted for my 50th birthday was to be able to have cosmetic surgery. Needless-to-say, for various reasons the surgery never happened. A few years later the company I was working for was closing its plants in Kansas City. So after working for 30 plus years and taking care of my family, I decided it was time for me to do something for myself. I had heard about Dr. Kriet from a friend so I decided to call his office and get an appointment.
I went in for my appointment and left his office feeling very good about having cosmetic surgery. Dr. Kriet was very good at explaining the different procedures and what are reasonable expectations. His nurse Becky and esthetician Dawn were also very helpful with the process and made me feel comfortable and relaxed.
When I got home I discussed my desires with my husband and he was very supportive and said "Go for it"! I then contacted Becky and scheduled my surgery. I arrived at KU Med-west the day of surgery feeling somewhat nervous but most of all excited. The entire staff was very helpful and made me feel comfortable.
I remember waking up from my surgery and hearing Dr. Kriet say that I think you will be happy with the results. He was right! I could not have been more pleased. I have told both he and Becky several times, "This was the best thing that I could have done for myself". Not only was I pleased with the outcome of my surgery, I feel like I have made new friends for life with Dr. Kriet, Becky and Dawn."
– Helen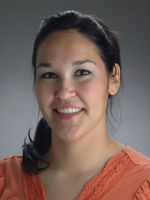 "In August of 2003, I participated in my first co-ed slow pitch game. I had played countless games of traveling fast pitch softball, so I thought a slow pitch game would be like any other softball game. While playing at third base, I was hit it the face with a line drive that barely tipped off my glove. My hometown doctor referred me to Dr. Kriet because of the seriousness of the injury. After looking at the CT scans Dr. Kriet told me that I had broken ten bones in my face and that my injuries were similar to ones that he had seen from car accidents.
I was 17 at time, and ready to start my senior year of High school. Volleyball was around the corner and so were my senior pictures. I was scared that I would never look the same again, but Dr. Kriet and his nurse Becky White took me under their wings and let me know that everything was going to be ok.
The staff was wonderful throughout my whole experience before, during, and after the five hour surgery. Dr. Kriet fixed my face like brand new! It was almost as if it had never happened. I stayed in touch with Dr. Kriet and Becky with follow up visits for the next year. The only negative thing I can remember from post surgery is finding out that I couldn't run or lift over 20 lbs for 6 months, which meant no volleyball. However, I was back in the groove by the time basketball season came around.
I am so grateful for what Dr. Kriet and his staff did for me. At 23, I am healthy. I don't have any complications from my accident. No one ever believes me when I say that I broke ten bones in my face because there are no visible scars to prove it! I thank God everyday for the skill of the doctors and staff I had working on me. I wouldn't be who I am today without them."
– Kelli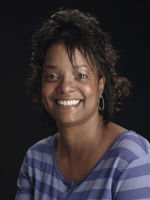 "I was experiencing some severe discomfort and health issues due to some previous injuries. The problem with my nose started with injuries which occurred when I was in pre-school and, again, while playing basketball in middle school. I had a surgical repair when I was a teenager but over time, the bridge of my nose had collapsed and I wasn't getting much air through my nose at all. I had a deviated septum and the bridge of my nose had collapsed. It was difficult to wear eyeglasses due to the deformity and I was bothered by the appearance of my nose and really did not like to have my picture taken.
I decided to see Dr. Kriet to address these issues. Dr. Kriet performed the surgery and I was pleased to find that I was breathing much better after just five days! The surgery itself was not as painful as I expected. The area of my rib where he borrowed bone to repair my nose bothered me more than the nose surgery itself. I am now breathing a whole lot better and am looking much better too. I am more confident when having photos taken and I feel better about myself and the way I look. Dr. Kriet has been wonderful to work with. He is always friendly and he makes sure that things are explained really well. He always makes sure that I follow up and it is easy to call the office if I have questions. Dr. Kriet, you are the BEST!"
– Stephanie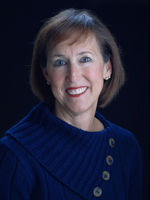 "On August 17, 2009, I was hit with a softball thrown by my varsity pitcher…and it came from "nowhere!" I have coached high school softball for 31 years and have never been injured while coaching. We were having an indoor practice and the situation was so shocking because there should not have been a ball traveling in the path to my face. It was like hitting a concrete wall without any warning. Wow…it stung!!! The ball hit me from behind on the right side of my face, causing an eye contusion and a broken nose. I immediately called for ice (cure for all athletic injuries) and a trainer. I walked to the coach's office dripping in blood and was told the trainer could not be found. I wanted to be sure this injury was receiving the proper ice to minimize damage to my face. The tennis coach, whose mother is the school nurse, walked in. I requested to have her called. I then looked in the mirror for the first time and saw my nose on the other side of my face, not to mention the swelling and rainbow of colors already present on my face. I asked for someone to bring me a chair with a back on it; I thought I was going to pass out. I had my daughter called to come pick me up and alert our weight-training group that the party was off for tonight; didn't think I was up to lifting weights. My daughter, trainer and nurse all arrived and off to St. Joe I went. The week involved workman comp appointments for my eye and nose. I told them I wanted good care to put me back together. I was in great hands when they sent me to Dr. Humphrey.
I saw Dr. Humphrey for the first time three days after the injury at 8:45 AM. He said I was a perfect candidate for nasal reconstruction surgery and being within a fresh state of brokenness (to my nose), it would be a great fix and probably not need any incisions. He could go right up through the nose and put those pieces right back together. Sure sounded like a Humpty Dumpty story, with a much better ending. After many questions from me, and continual patience and kindness from Dr. Humphrey and his nursing staff, we scheduled surgery for the next morning at 6:30 AM. I was very nervous about surgery and Dr. Humphrey assured me that it would be very easily done and treated me with care. I know he does a lot of these, but this was a first and only for me and he took time with me like I was his only patient!!
I remember the very personal, but quick and efficient care given by all involved with the prep for the surgery. I was very impressed with all whom I came in contact with. Dr. Humphrey came and talked with me before surgery and the next thing I knew, I was out of surgery and repeating to Dr. Humphrey over and over, "Wow…17 minutes…are you really already done?" No incisions were needed and the job was completed and done very well.
When I came back for my follow-up check-up, Dr. Humphrey was very humble in asking me if I would be a part of the Grateful Patient Story Program and there was no hesitation on my part; he did a wonderful thing for me and I would gladly share. My experience was a very good one, not that I want to EVER break my nose again, but I definitely want to compliment Dr. Humphrey on a job well done and how much I appreciated how he handled himself and had such good bedside manner. I believe Dr. Humphrey to be not only very professional, but friendly and genuine while caring for his patients. It means a lot to have the care and dedication of a gifted doctor.
I would like to say thank-you so very much for getting my nose back in the center of my face and, even more importantly, keeping everything light-hearted but with clear and straightforward information from start to finish. Best wishes with your newest member to the family, and I hope you can get some sleep between the baby and patients. Again, I am SO grateful that I had no complications and truly believe that the care of the doctors and their staff make a difference; you guys at KU are terrific!! Thank-you Dr. Humphrey; you have my vote for ENT doctor of the year!!"
– Sue