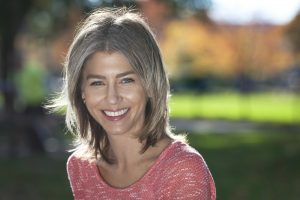 For patients undergoing facelift surgery, our facial plastic surgeons, Drs. David Kriet and Clinton Humphrey, provide extensive information about post-operative care and how to prepare for recovery. Closely following the instructions they offer can help ease your recovery, support proper healing, and prevent complications. Here are some of the most helpful tips our surgeons offer their facelift patients:
Fill all post-op prescriptions before your surgery so they are accessible as soon as you need them.
Make sure to provide yourself with enough time for your recovery—rest and relaxation are crucial for proper healing. Most patients require at least 7 to 10 days off from work and regular activities.
Avoid over-exerting yourself or bending over.
Expect some discomfort, swelling, and bruising after surgery. These symptoms should gradually dissipate over time.
Elevate your head with pillows while sleeping to help further reduce swelling and allow for proper drainage of fluids.
Do not wash or brush your hair until your surgeon says it is okay. You do not want to pull out stitches or aggravate hidden incisions.
Be aware of any changes in your appearance or vitals which may indicate a problem. Never hesitate to contact your surgeon when you have a question or concern about your health and safety.
Make sure to attend all follow-up appointments with your surgeon to ensure your healing is on track.
If you are interested in learning more about the recovery process after facelift, or if you have specific questions about your recovery, we encourage you to contact our office.