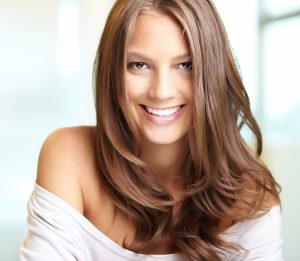 Allergan® has remained consistent in their mission to custom-engineer advanced dermal fillers with the latest addition to the JUVÉDERM® family, JUVÉDERM VOLLURE® XC. Using VYCROSS® technology, JUVÉDERM VOLLURE® XC is FDA-approved to diminish the appearance of nasolabial folds and other moderate to severe facial wrinkles with long-lasting results. While other dermal fillers can produce results that appear overly "done," JUVÉDERM VOLLURE® XC has a firm, hyaluronic acid-based composition that adds smooth volume and structure beneath wrinkles and flexes naturally with facial expressions. The advanced molecular structure of JUVÉDERM VOLLURE® XC allows these natural-looking results to last longer than other fillers currently on the market.
With the introduction of JUVÉDERM VOLLURE® XC, patients aged 21 and older can effectively address several signs of facial aging, including the nasolabial folds. JUVÉDERM VOLLURE® XC is the longest-lasting filler that is specifically formulated to treat these deep "smile lines" that extend from the nose to the corners of the mouth. In clinical studies, the majority of patients experienced results with JUVÉDERM VOLLURE® XC that lasted 18 months from the time of injection. These impressive reports are exciting development for patients who have been looking for a dermal filler that provides longer lasting reduction of moderate to severe wrinkles.
At KU Facial Plastic Surgery, treatment with JUVÉDERM VOLLURE® XC is expertly administered by our facial plastic surgeons, J. David Kriet, MD and Clinton Humphrey, MD, as a minimally invasive procedure that involves little to no recovery time. If you have questions about JUVÉDERM VOLLURE® XC, or would like to schedule a consultation, we encourage you to contact our practice today.