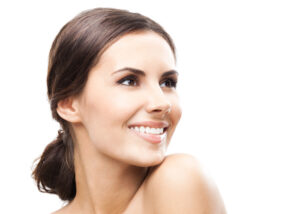 It's not uncommon for frown lines and wrinkles along the brow to develop with the formation of facial expressions. However, these facial creases can become more pronounced over time and eventually appear even while the face is at rest. Consequently, patients may unintentionally convey a look of stress, discontent, or tiredness despite feeling great. Both a brow lift procedure and injections of BOTOX® Cosmetic are popular techniques to smooth these wrinkles and restore a bright, energetic, and lively expression; however, there are some key differences between brow lift surgery and what is commonly referred to as a "BOTOX brow lift":
Brow Lift: A surgical brow lift is usually the gold standard for reducing frown lines and horizontal brow creases. This procedure is designed to address deep wrinkles in the upper face as well as rejuvenate drooping brows that may be exacerbating an angry or tired expression. While the aging process will continue, results from surgery can be long-lasting and often take years off a patient's facial appearance.
BOTOX® Cosmetic: Although BOTOX® Cosmetic injections are non-surgical and designed to yield temporary results, patients can still achieve noticeable and effective rejuvenation after treatment. Brow creases, frown lines, and crow's feet can be reduced, often allowing individuals to appear more refreshed. That said, BOTOX® Cosmetic does not have the ability to raise sagging brows. The injectable offers the benefits of a quick treatment with virtually no downtime.
There are many services at our practice that can help you smooth fine lines and other signs of age. If you are unsure which option is right for you, our facial plastic surgeons can evaluate your concerns and recommend the best surgical or non-surgical treatment plan based on your needs and concerns. Please contact The University of Kansas Health System for more information or to schedule a consultation.